Your furniture can be completely customized, right down to a different stain on the seat of a chair or a special paint color for your cabinet doors.
Two colors of stain can be chosen or a paint and stain combination can be selected to give you the color that matches your decor, while keeping the warmth of the beautiful wood glow. You imagine it, we create it.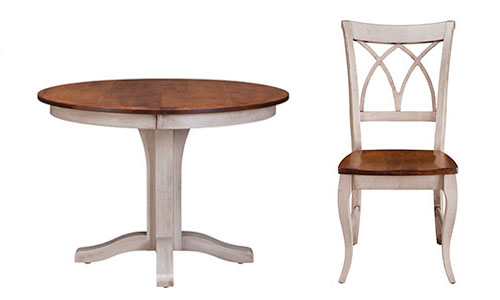 Expert craftsman can add shading on the outside edges of each piece using a darker tone to give your furniture a beautiful burnished look.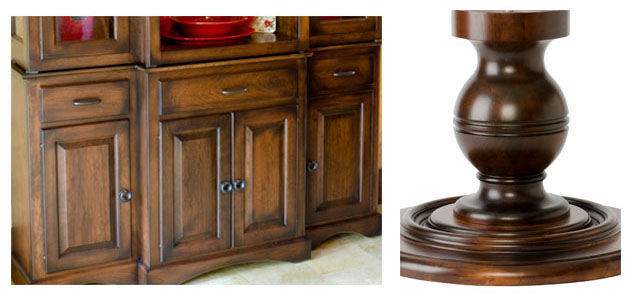 After your piece is painted, the edges are saned to let the natural beauty of the wood peek through. This option offers a well-worn look for a more casual atmosphere.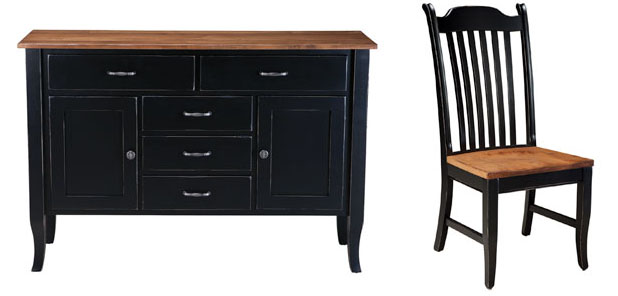 All of our distressing is done by hand at a state-of-the-art facility. They carefully add dents, scratches, and rasp marks without compromising the quality or strength of their furniture. They hand plane the wood and also "hit or miss" plane it as well to add the character that normally only appears after years of loving use and abuse. They have three levels of distressing to match their individual expectations. They take great pride in the ability to make any piece look brand new or 50 years old. Regardless of whether you choose light distressing, vintage distressing, or plantation distressing options.